BOOKS
---
CAREER MATCH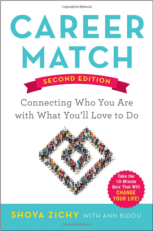 Use the elements of your personality to fast forward your
career success.
Take a self scoring quiz and define your work related strengths, range of suitable careers and ideal work environment, read more.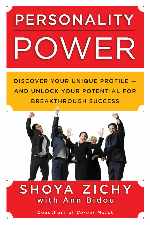 PERSONALITY POWER —
Discover Your Unique Profile
And Unlock Your Potential for Breakthrough Success
Identify and harness the core strengths of your personality style to immediately improve your job performance, satisfaction and success.
Complete the 10-minute award-winning self-assessment, and turn to the in-depth chapter devoted to your style. The charts, exercises and inspiring success stories will help you leverage your natural talents and find the fulfillment and recognition you deserve.
WOMEN AND THE LEADERSHIP Q
The Breakthrough System for Achieving Power & Influence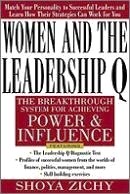 What do successful women share in common? How do they differ? Combining a 38-item self-scoring quiz and exercises with 37 in-depth interviews of powerful women in finance, business, politics and entertainment, Women and The Leadership Q presents a hands-on breakthrough system to help readers identify and build on their "signature" leadership style. Profiles include Diane Sawyer, Kathleen Kennedy Townsend, Hillary Clinton, Christie Whitman,
Wendy Wasserstein, Alexandra Lebenthal, Dr. Nancy Snyderman and Senator Kay Hutchison.
"To know your color style allows you to be energized and most effective."
Chicago Sun-Times
"Color Q is like magic! It changes everything in your life!"
S. N. Firth, NY
To contact Shoya send an email.
Amazon Affiliate Disclosure Notice: It is important to also note that Zichy & Associates is a participant in the Amazon Services LLC Associates Program, an affiliate advertising program designed to provide a means for website owners to earn advertising fees by advertising and linking to amazon.com, endless.com, smallparts.com, myhabit.com, amazonwireless.com and any other website that may be affiliated with Amazon Service LLC Associates Program.